The Crankee Yankee and I have had a long-standing relationship with our resident skunks. We've lived in our house for the past ten years, and the skunks have lived under the shed across from our stone wall for goodness knows how long. We have fed generations of them.
I don't know if they have a sort of hive memory or not, but we have been able to get quite close to them over time. Their eyesight is pretty poor, but they have an acute sense of smell (ironic when you think of the stink they can generate). Perhaps they are used to our smell; who knows? When we bring food out for them, they keep their distance, but chow down as soon as we walk away.
The Crankee Yankee gets up much earlier than I do; he likes to take his coffee out with him and survey the gardens and back yard. He also puts out breakfast for our most persistent stray cat, whom we call Stripey.
A few months ago, he went into the back yard and saw a small skunk with something on its head. Carefully, he went closer. The poor thing had gotten his head stuck in a plastic cup, and couldn't get it off. The Crankee Yankee knew better than to go up to it and pull the cup off. So he did the next best thing; he picked up what we always called the "grabbis" (see below).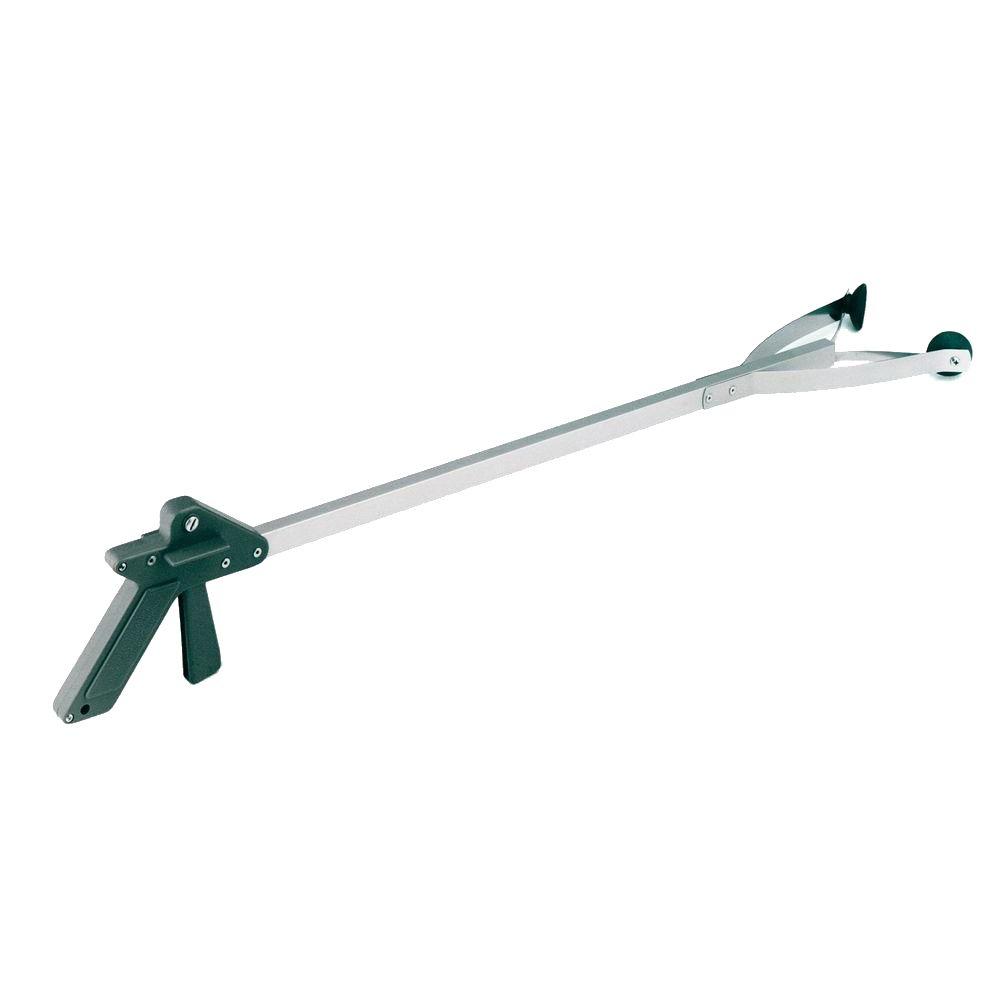 While speaking in a low, soothing voice, he carefully pulled the plastic cup off. The skunk didn't make a move to turn and spray; he just patiently allowed the Crankee Yankee to help him.
Once he was rid of the cup, the skunk turned and scooted off toward the food and water we had put out. The poor thing must have been very hungry and thirsty, and it was fortunate that the Crankee Yankee was there to help.
Most people I know don't like skunks, but they, like us, are here for a purpose. Personally, I think that there can be a connection between us and the animal world. It's rare, but it does happen.
And everyone needs a little help now and then, even a little skunk with a plastic cup on its head.
"*All things bright and beautiful,
All creatures great and small,
All things wise and wonderful:
The Lord God made them all."
*"All Things Bright and Beautiful," hymn by Cecil F. Alexander.