Evidently the newest (and most ridiculous) fashion trend this fall is layered coats. I saw this on the news this morning…it's no joke. Just when you thought that fashions couldn't get anymore ridiculous, there is this: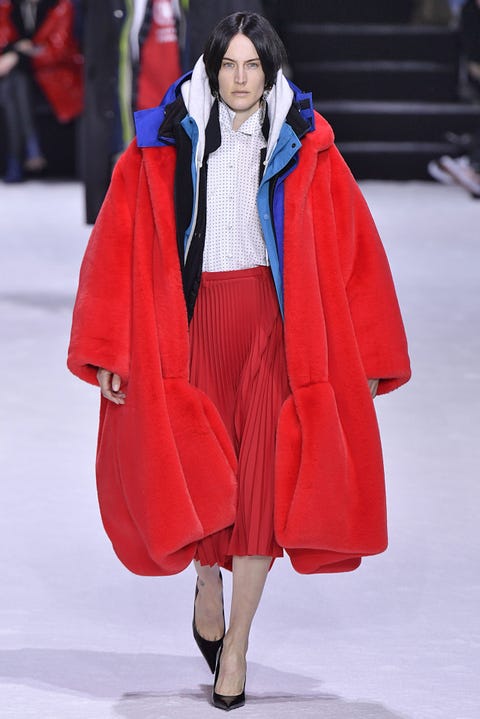 Yup, the "layered" coat is a real thing now. And guess what it costs to own a layered coat? Right now they are going for upwards of $9K. What's really funny about this is that we all could have a similar look by simply wearing all the coats we have. But fashion being fashion, many folks want the real deal. I say if you've got the cash to buy this monstrosity, go for it.
Which brings me to other fashion-forward people I actually know. They are my granddaughters, Ava (7) and Juliette (2 1/2). Ava goes for any type of leggings, and always turns up the cuffs. She likes multi-colored tops, graphic t-shirts and just about anything in pink or purple, or best of all; all the rainbow colors.
Juliette, on the other hand, has her own fashion style. Just the other morning, her mother called me as she was taking Juliette to daycare. She wanted me to know about Juliette's latest "designer" outfit that she herself decided on that day:
her glitter sneakers with two different socks
two pairs of pants, one over the other
three tops; each one over the other, the last one being her black and white hoodie
her mother's pearl necklace
It was the necklace that really got to me; no question, the kid has style! I'd give a great deal to see the reaction all those fashionistas would have seeing Juliette strut down the runway.
Fashion is as fashion does.